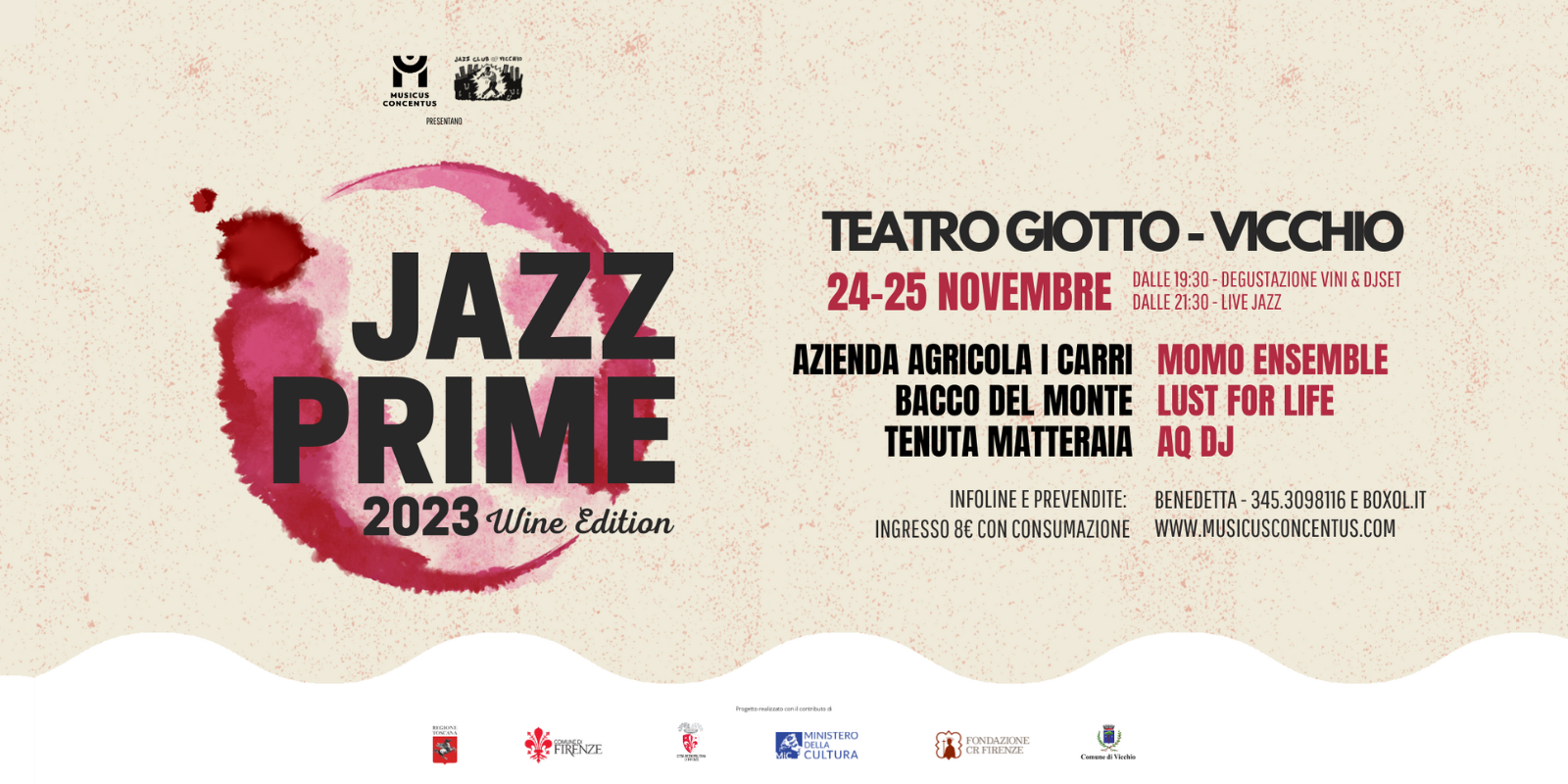 Jazz Prime 2023 – Wine Edition in Vicchio on November 24 and 25
The new creative scene is back in the spotlight in Vicchio thanks to Jazz Prime: an event, curated by Musicus Concentus in collaboration with the Jazz Club of Vicchio, to encourage the rise of young talent and that "generational turnover" that is the lifeblood of jazz and new music.
New for this edition, renamed Wine Edition for the occasion, is the association with wineries in the Mugello area, protagonists in each evening with a themed tasting. For about twenty years, Mugello has discovered its wine vocation, increasing production and producers characterized by increasing quality.
Two events are scheduled for Friday, Nov. 24 and Saturday, Nov. 25 at the Giotto Theater in Vicchio: in each one a jazz-themed dj-set paired with a tasting; followed by a concert by a band of promising young Italian jazz musicians.
🎟️ Ticket 8€ with a glass of wine included!
ℹ️ Infoline & Presales: Benedetta- 345.3098116 and Boxol.it (BUY NOW)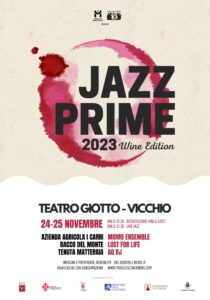 Below is the schedule for the two days:
Friday, November 24:
🔸19.30: Wine Tasting + AQ jazz dj-set
🔸21.30: Emanuele Marsico "Momo Ensemble" 𝑙𝑖𝑣𝑒
Saturday, November 25:
🔹19.30: Wine Tasting + AQ jazz dj-set
🔹21.30: Umberto Girelli "Lust for Life"𝑙𝑖𝑣𝑒
Wine tasting is curated by Bacco del Monte, La Matteraia, Azienda Vinicola I Carri.
Jazz Prime is made possible thanks to the support of Comune di Vicchio. The activities of Musicus Concentus benefit from the contribution of Ministero della Cultura, Regione Toscana, Comune di Firenze, Città Metropolitana di Firenze and Fondazione CR Firenze.