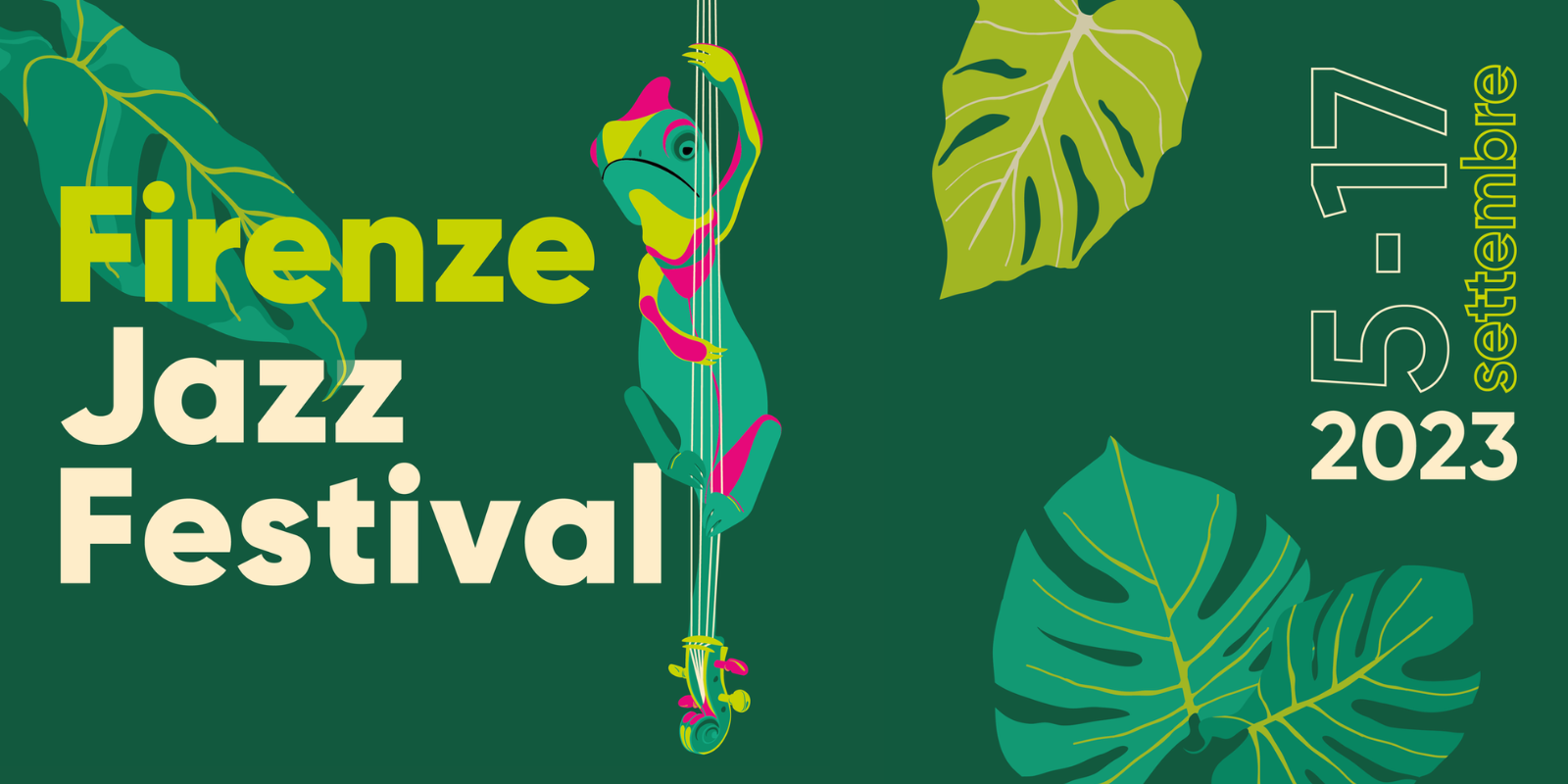 Firenze Jazz Festival 2023: Insieme and Area Open Project in concert in Piazza del Carmine
For the 2023 edition, the Firenze Jazz Festival relaunches and increases its duration with two weeks of concerts, great jazz names and new proposals, in some of the most beautiful locations in Florence. A new declination of the event has been created, aimed at meeting different types of audiences: a more 'hilly' part, from 5 to 9 September, and one more connected to the riverbed of the Arno, from 12 to 17 September.
👉🏻 DISCOVER THE FULL PROGRAMME
Once again this year, Musicus Concentus is one of the Festival's partners and will offer the Florentine public two major concerts, both to be held on Friday 15 September (even in the chance of rain) on the covered main stage in Piazza del Carmine: Insieme at 20.30 and Area Open Project at 22.30. Tickets cost €3.50 for both concerts and can already be purchased on Boxol.it by clicking on the banner below.

15/09 – Insieme – Piazza del Carmine, h. 20.30
The '70s in Florence were a magical, complicated, underground, explosive, critical and extraordinary time alive with creative ferment, cultural ferment, musical ferment and youthful ferment. These are the years in which the sound of this city was born. The years of Bella Band, Sensation's Fix, Spettri, Perigeo, Collettivo Victor Jara and none other than Insieme with Daniele Trambusti, Marco Lamioni, Nicola Vernuccio and Francesco Maccianti.

Following the discovery of tapes and a master recorded in the summer of 1976 in Franco Falsini's Florence studio, these four artists set to work rewriting, revisiting and remixing with the goal of plunging us back into the world of Florentine jazz-rock – a world of rarefied sounds, soft sounds, nervous sounds, rhythmic breaks, sound effects and skilled and superb improvisations. A world of impeccable, rigorous, precise sounds and a metronomic melting pot, made up of elegance, collaboration and genius.
Insieme are a reference point for all those generations who lived and loved those dark and angry years, but still remain current and innovative today. Those years were formative and exciting, full of meaning, life experiences and travels. Listening to these songs, which are decades old, but still feel so current and modern, is an alien experience. It feel as if they just dropped out of the sky. This is an album with so much energy, passion and great strength, performed in memory of friends who are no longer with us.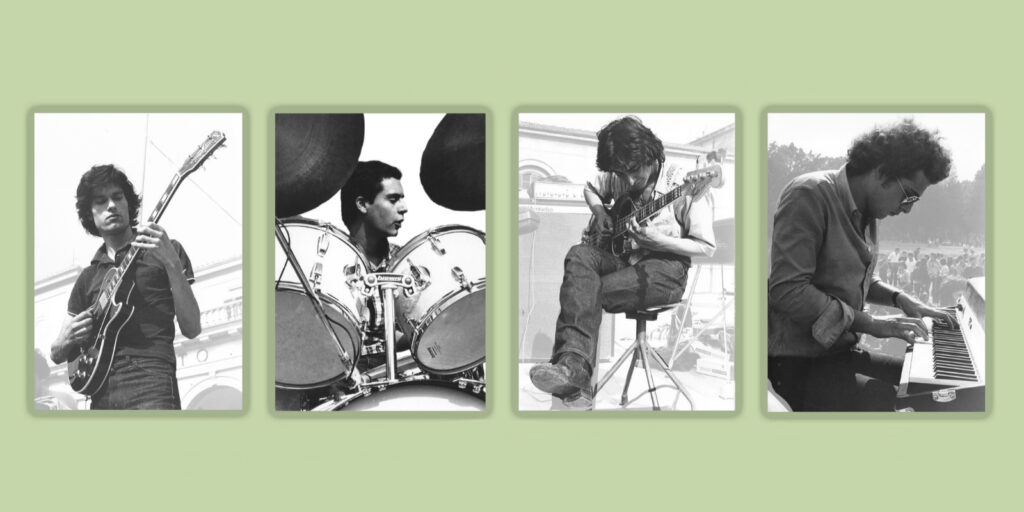 15/09 – Area Open Project – Piazza del Carmine, h. 22.30
On 6 April this year, Patrizio Fariselli and the Area Open Project performed Area's first album Arbeit Macht Frei on the fiftieth anniversary of its 1973 release. The national premiere was held at the Teatro Lirico-Giorgio Gaber in Milan as part of a CRAMPS Records and Gianni Sassi commemorative concert. Founded by Demetrio Stratos, Giulio Capiozzo, Eddy Busnello, Patrizio Fariselli, Paolo Tofani and Patrick Djivas, Area made and played complex and moving songs from 1972 until the beginning of 1974. After Busnello and Djivas' departure and Ares Tavolazzi's arrival, the group dedicated itself to the new material in Caution Radiation Area, abandoning its previous repertoire and much of its primordial sound.
This is a journey to rediscover musical gems. In fact, the only song still performed by the Area Open Project (and the subject of covers and rearrangements by countless other musicians) is "Luglio, agosto, settembre (nero)". No one has heard in concert "Consapevolezza", "240km from Smyrna", "The lips of time", "Arbeit Macht Frei" or "The shooting down of the Zeppelin" since the '70s.
In a careful stitchwork, Patrizio Fariselli has not only taken care of the arrangement and orchestration of the pieces in Arbeit Macht Frei, but he has recovered unpublished sections, tracks and sounds that the group performed in concert and never released in the recording.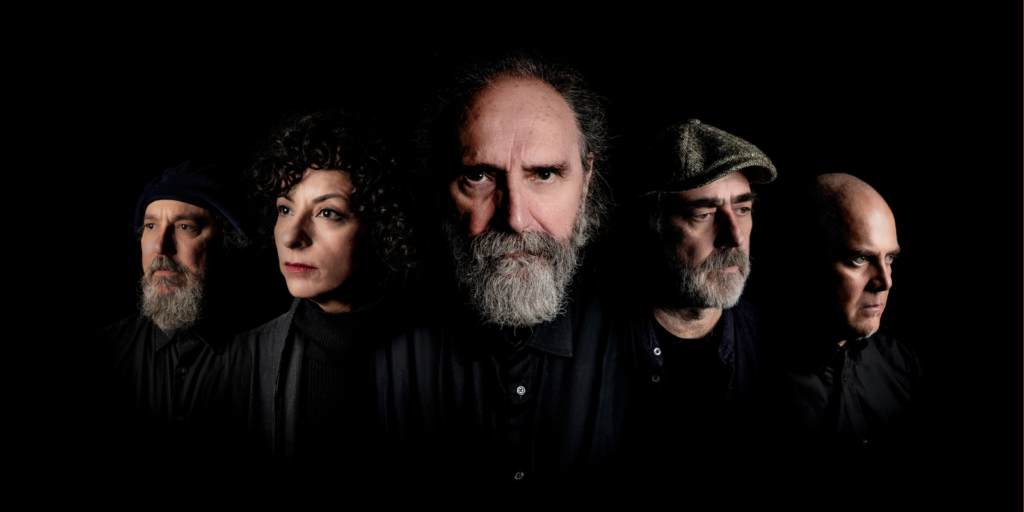 The Festival is organized by Centro Spettacolo Network Soc. Coop in partnership with Music Pool, Musicus Concentus and in collaboration with Empoli Jazz and Toscana Produzione Musica.
The Festival benefit from the contribution of Ministero della Cultura, Comune di Firenze and Estate Fiorentina, Città Metropolitana Firenze, Fondazione CR Firenze, Azienda vitivinicola Ruffino, Peroni Nastro Azzurro, Prinz srl, Circolo Renaioli Firenze, Velmotor, Vetz, Kinley, Acqua San Benedetto and Ditta Eredi Nigro, as well as several clubs and venues in Florence including La Limonaia di Villa Strozzi, Santarosa Bistrot, Circolo Rondinella Del Torrino, Vip's Bar, Società Canottieri Firenze.